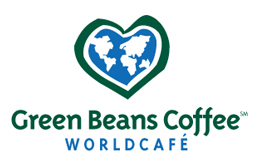 Green Beans Coffee Company serves military personnel in Afghanistan, Iraq, Kyrgyzstan, Kuwait, Qatar, Djibouti, Africa and domestically at military bases across North America. The company has not only grown in locations, but also in its mission to support our men and women in uniform.
Green Beans Coffee Co., in their ongoing efforts to better serve those who protect our freedoms, gave USMGE the opportunity to help them expand their operations at Ft. Hood in Texas, as well as Ft. Carson, Colorado.
Like the State of Texas, Fort Hood is big and boasts of being the largest active duty armored post in the United States Armed Services. Fort Hood is nicknamed The Great Place because of the quality of life the post and area offer Soldiers and their families.
Fort Carson, also known as "The Mountain Post", is one of the premiere military installations in the world.
USMGE provided design assistance, procurement and installation of  9'x 28′ modular facilities to be used as a convenient drive-thru and walk up coffee house. We have the utmost pride to be partnered with Green Beans Coffee Company in their mission to serve those who serve us.