Case Study
The East Baltimore Community School was much more than a collection of modules that comprised a 27,382 square foot building, it was the foundation of hope for an entire section of Baltimore City. It served as swing space for classes to begin while the permanent facility was being constructed.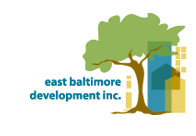 USMGE delivered several modular buildings to the site and connected them to form the nucleus of the school. The modular swing space solution consisted of 3 Phases; the first was completed in in less than 120 days and consisted of 19,240 square feet of temporary space.
Phase II  added another 2,958 square feet. Phase III had another 5,184 square feet added, for a total of 27,382 square feet.
As the actual building is being constructed, students can attend classes in a safe, comfortable temporary building and get the head start they need.
USMGE provided full turnkey and design-build services for the EBCS project and was selected through a rigorous interview process.