With the need for expansion that seems to continuously rise in some areas, modular classrooms have become the perfect answer to the growing number of students that are enrolling and flowing through the halls of various educational facilities across the nation. A constant fluctuation regarding the increase and decrease of the number of students filling the classrooms is also an area of concern for a large number of educational establishments. The expert design, flexibility, and turnkey construction of modular classrooms that are fabricated by specialized engineers of USMGE provide many schools with the needed accommodations for new construction and additions to existing facilities as well.
Most all schools are only allotted a specific amount of funds from the government each year that is expected to cover various types of necessities, as well as for needs such as construction for growth. This is a factor that often causes school officials to cut corners in any area possible. Modular classrooms are a cost effective solution to this problem. as the expense that is required for the building of new sites, or additional modular classrooms to an existing educational facility is quite a bit less than the option of conventional building methods.
Time is usually a huge factor that must also be taken into consideration when schools require modular classrooms to be built in a very short amount of time. This is yet another advantage of constructing modular classrooms, as expert professionals of USMGE can construct modular classrooms in as much as 40% less time than what is required with conventional methods of building classrooms for school campuses.
The durability of modular classrooms is very stable and can withstand the test of time, even through a variety of different elements of the weather. The technology used in the design of modular classrooms provides weather and leak-resistant protection, and they are also resistant to corrosion. There is a wide variety of choices in exterior finishes that include mortar, cement, brick, and others. This makes it very convenient and easy to have the new construction of modular classrooms blend in and match any existing classrooms that have already been built.
The specific size that is needed in modular classrooms is a factor that can change from one schoolroom to the next. The increasingly popular choice of modular classrooms is available in several different sizes, which makes it easy for the requirements of these buildings to fit any particular specifications.
Construction Trailers
Doctor's Offices
Hospital Extensions
Drug and Alcohol Rehab Centers
Community Clinics
Operating Rooms
Clinical Research Suites
Out-Patient Care Units
Psychiatric Units
Laboratories
Ambulatory Units
Dental Offices
Practitioner Clinics
Diagnostic Imaging Buildings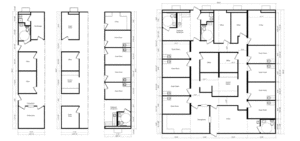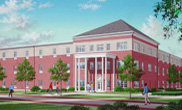 Unlimited Exterior Finishes

USMGE FlexSpace provides solutions through the use of varying size modules to configure the required space needed to accommodate the site footprint.
Advantages of USMGE Modular Building FlexSpace:
Architectural Savings
Design Flexibility
Economical Solution
Growth Flexibility
Interior Fit Out at Factory
Permanent or Temporary
Relocation Capabilities
Single or multi-story
Time Saving
Unlimited Variations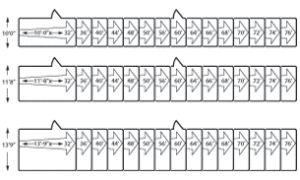 HOW DOES IT ALL COME TOGETHER?
From planning and permits to specifications and manufacturing requirements, USMGE manages your project from concept to installation. Turnkey service is our specialty.