Portable classrooms have widely become known as the best and the most cost-effective way for many types of educational facilities to build new or additional classrooms onto their campus in the shortest amount of time possible and at the least amount of expense. When other methods of construction are chosen, it generally takes a considerable longer amount of time to complete the project and at a much greater expense. USMGE is a company that specializes in providing turn-key solutions for many different types of educational facilities. Portable classrooms are the perfect solution that results in a much shorter amount of interruption in the learning process that is taught in many educational organizations.
There are many school administrators that face changes in the class sizes that are needed due to increased and decreased amounts of students registering. When changes such as this occur, it is vital to find cost-effective solutions that can be completely in a timely manner, and portable classrooms are the only option that can meet such strict guidelines. Whether a facility is in need of a single classroom or an entire campus, USMGE employs specialized engineers and technicians that have many years of experience in constructing portable classrooms that meet the highest of specifications.
Because the manufacturing of portable classrooms is done offsite, the result is a much lower cost than traditional building, and ongoing classes only experience a minimal amount of disruption. A variety of sizes that are available in portable classrooms also make it an easy accomplishment to more efficiently use the amount of space that is required.
The reasonable cost and the short amount of time that is necessary to construct portable classrooms is a huge reason why so many educational facilities have chosen this effective solution for building. However, there are also several other beneficial reasons why portable classrooms are the perfect option for new school rooms and adding to an existing school campus. Below you will find a few of the other advantages that are received with the choice of portable classrooms.
A large amount of flexibility is received in the design options
An unlimited amount of variations in styles and designs
Single and multi-story portable classrooms are available
Relocation of the structures can be done quickly and efficiently
Endless flexibility in growth
Efficient solutions for temporary and permanent modular buildings
Before consulting contractors to build additional school rooms on any school campus, it would be beneficial to contact USMGE and learn about the many benefits provided in portable classrooms that simply are not available with other types of construction.
Construction Trailers
Doctor's Offices
Hospital Extensions
Drug and Alcohol Rehab Centers
Community Clinics
Operating Rooms
Clinical Research Suites
Out-Patient Care Units
Psychiatric Units
Laboratories
Ambulatory Units
Dental Offices
Practitioner Clinics
Diagnostic Imaging Buildings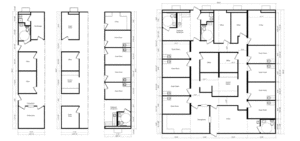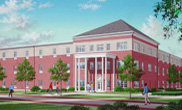 Unlimited Exterior Finishes
About Exteriors

USMGE FlexSpace provides solutions through the use of varying size modules to configure the required space needed to accommodate the site footprint.
Advantages of USMGE Modular Building FlexSpace:
Architectural Savings
Design Flexibility
Economical Solution
Growth Flexibility
Interior Fit Out at Factory
Permanent or Temporary
Relocation Capabilities
Single or multi-story
Time Saving
Unlimited Variations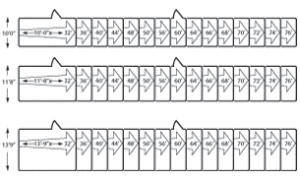 HOW DOES IT ALL COME TOGETHER?
From planning and permits to specifications and manufacturing requirements, USMGE manages your project from concept to installation. Turnkey service is our specialty.